Such type of cargo transportation as river barges is particularly noteworthy.
In terms of energy efficiency, it is 5 times better than the dominant railway and 10 times better than motor truck freight. Besides, the waterways do not need permanent repairs like roads. According to experts, every one million tons transferred from highways to waterways can save about 800 million hryvnias that can be spent for reconstruction of the roads destroyed by trucks, for which the state spends tens of billions hryvnias annually. Barges of two to five thousand ton capacity, loaded with various containers, are equivalent to 500 trucks or 100 railway cars. And it also unloads the sea ports. After all, it is possible to deliver cargo directly from the barge to the ship, sailing up from the side.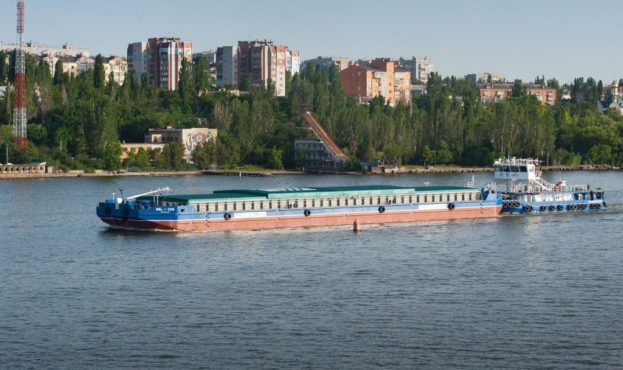 The benefits of waterways had long ago been appreciated in the world. More than 500 million tons of goods are transported each year by river routes in the EU. In the Netherlands, the share of inland waterway transport is close to 50%, in the USA it is 40%, in the neighboring Romania – 29%. In Ukraine, it varies around 3%. Subject to restoration of the domestic river freight fleet, the future belongs to such a type of transport. In Ukraine, the costs of exporting agricultural products and, in particular, the logistics component of the same is 40% higher than that in the EU. Today, the river transport is maybe the only type of transport capable to save the Ukraine's agricultural sector and ensure the export of crops.
Unfortunately, presently, such transportations are only reasonable if international: from the EU to Ukraine, or transit from the EU to the Republic of Belarus.
We can proudly say that we have a positive practice in transporting goods from the EU via Ukraine to the Republic of Belarus, including oversized cargoes.